Grocery delivery services have been growing in popularity. Grocery delivery service is a convenient way to shop for your food. It is also a great way to save money on groceries by not having to go to the supermarket yourself.
Grocery shopping can be a hassle. You have to try and find the best price for the items you want, and then make sure that you are able to get them delivered on time. Many people choose to buy groceries online because of the convenience. They can save time by not having to go out and shop, and they can save money by getting discounts on their groceries through wholesale prices.
Keomart is an online grocery shopping site/app based in Delhi. They offer wholesale prices on groceries. They source their goods directly from farmers and deliver within 20 minutes to their customers. Keomart offers a wide range of products including fresh produce, dairy, meats, and more. The direct sourcing from farmers makes it easy for consumers to find great deals on groceries and get them delivered straight to their doorsteps! It has the lowest price for groceries in town.
We all know how expensive grocery shopping can be. Keomart – the best grocery online shop offers affordable prices on their products so that everyone can enjoy healthy, fresh, and delicious meals at home. Keomart offers low-cost groceries and other food items for the masses.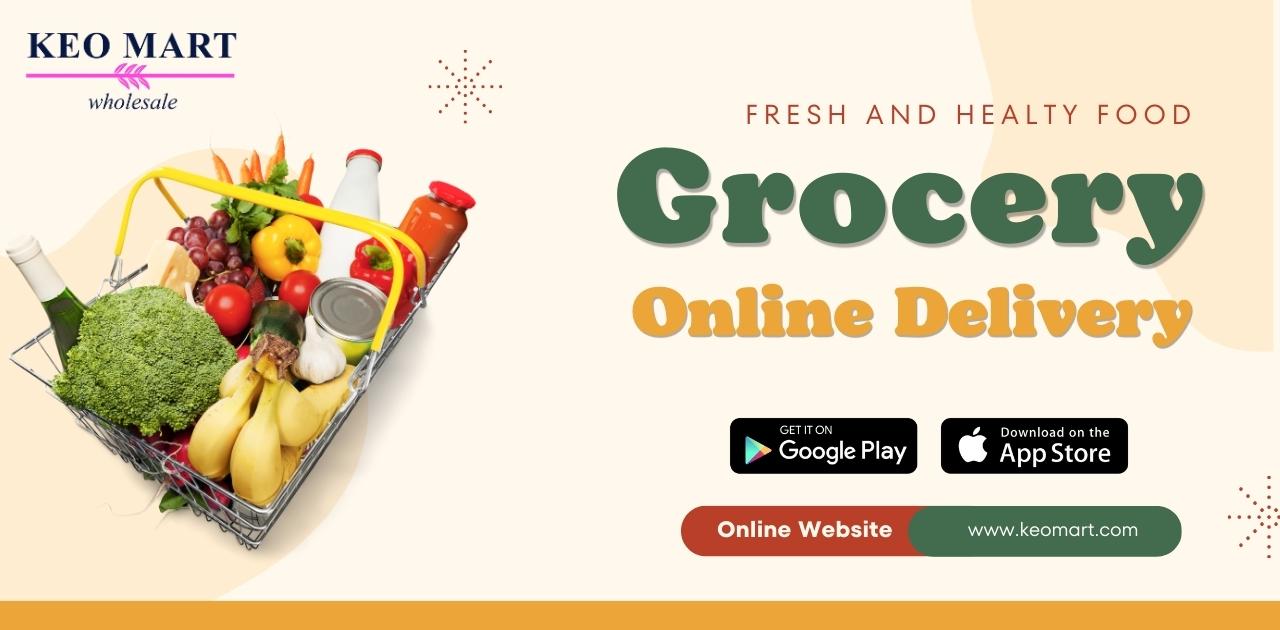 Keomart has been able to achieve such low prices by sourcing directly from farmers, cutting out the middleman. This means that they have access to fresher produce than other supermarkets, and they also don't have to pay for expensive advertising campaigns or marketing. Also, you get the fresh produce and not cold storage goods (from the past harvest) which are stale and definitely not healthy! Getting fresh grocery online in just 20 minutes is the best thing you can do for you!
Keomart is an example of how technology is making shopping easier and cheaper for consumers everywhere. It provides a wide selection of products at wholesale prices. Keomart has a unique business model that allows them to sell groceries at low rates while keeping the quality high.
The key benefits of Keomart include:
Not only new customers get Keomart's prices for their first few orders, but every customer permanently get wholesale prices with no minimum spend
Customers can choose from a wide range of products, including fresh fruits and vegetables, frozen food, dairy products, meat and seafood
Keomart do not work by offering discounts/grocery offers online on their products on particular days. The prices are constantly low & reasonable.
Order from Keomart, the best priced grocery delivery service and the best grocery shop online delivery, to get your groceries delivered right to your doorstep.