Mobile grocery apps are changing the way we shop. They're making it easier to find products, compare prices and order online. In the future, they will allow us to customize our shopping lists based on customer preferences, location, time of year and more.
Mobile grocery apps are a great way to help consumers with their grocery shopping. They allow consumers to plan their weekly meals, shop for groceries and save money.
Some of the many advantages of grocery online shop mobile apps are:
They make it easier for people to buy groceries by eliminating the need for a physical store
They offer personalized shopping lists and notifications about deals
They provide detailed nutritional information about food items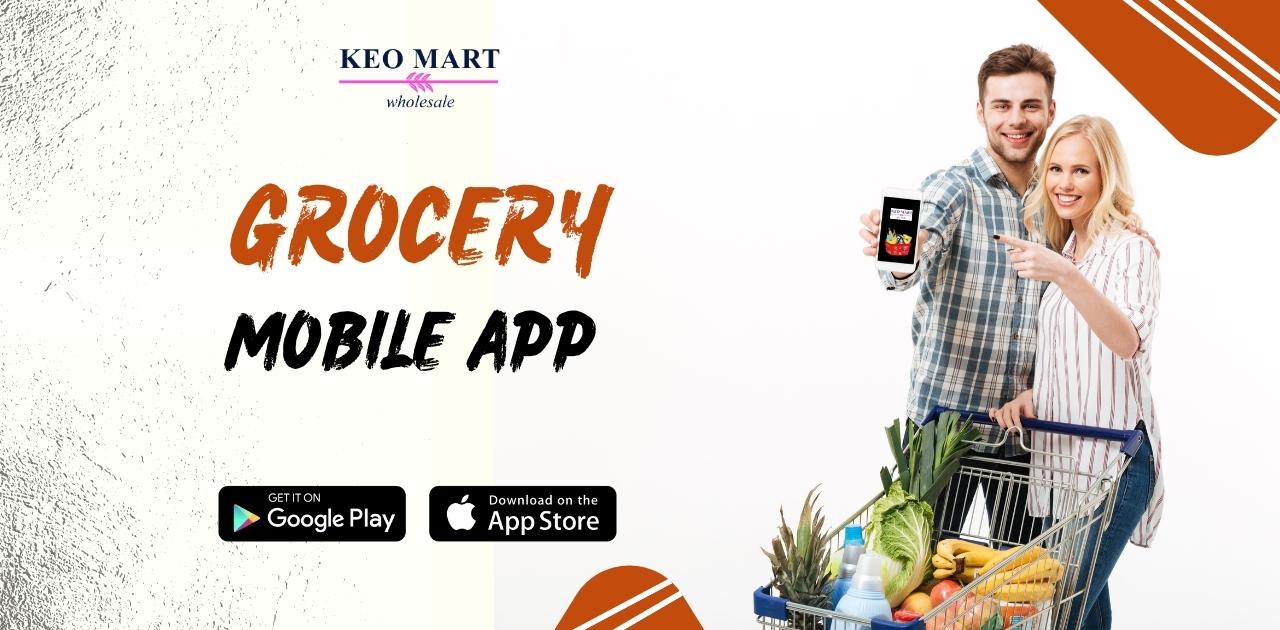 How Mobile Grocery Apps Affect Consumers:
Mobile grocery apps are not just convenient for consumers, they also allow retailers to constantly track customer behaviour. They are a new way for consumers to buy grocery online. They provide convenience and flexibility to the consumers. They have become very popular in the recent years. There are a number of reasons for their popularity.
One of them is that they allow consumers to buy groceries from anywhere, anyplace.
Another reason is that they make it very easy for consumers to compare prices between different grocery stores and decide which store to buy from.
The last reason is that these apps provide customers with a lot of information about the products they buy, such as nutritional value, ingredients, reviews and more.
Impact on Consumers Cause by Technology – How Technology Gives Consumers a Way to Save Time and Money:
Technology has had a significant impact on consumers, as it has given them the ability to save time and money. Technology has moved at a rapid pace in recent years, and this is especially true with the advent of social media. Consumers are also able to save money because many companies have come up with apps that allow them to opt for grocery shop online delivery without having to go into stores or drive around looking for deals. The apps also make it easier for them to compare prices among different stores so that they can find the best deal possible on any given product.
How to Choose Which Mobile Grocery App Fits Your Needs?
Mobile grocery apps can be a great way to make grocery shopping more convenient for you. You can find the time to shop and forget about running out of milk because you are able to order it from your phone. There are a lot of different mobile grocery apps that have been developed and some of them have been specifically designed for certain stores or geographic areas.
The first step in choosing the best app is figuring out what type of store you want to use it with. Some apps are only available for specific locations.
The next step is looking at the features that each app offers, such as delivery options, whether or not they offer coupons and discounts, and how they handle returns on purchases.
Another step is considering if the products they sell are fresh or not. No one likes to buy stale products, no matter if discount or promos or festive deals are going on!
Why You Should Start Using Keomart a Mobile Grocery App Today:
Keomart is the best way to order groceries online and have them delivered to your door. The app is available in Delhi but it is expanding to other cities soon.
In the time of rising prices of grocery items, Keomart has become a saviour for people who want to save money on their food bill. As on online store for grocery, it makes shopping easy, fast, and convenient! You get everything at a wholesale price that even beats what your local vegetable vendor is selling at!
The app offers a wide range of products and services, including fresh produce, dairy, bakery goods, household items and more. All the produce are locally sourced from farmers directly so you can be ensured of the freshness.
Some of the advantages of using Keomart are:
Convenience
You get products at the wholesale prices
You get fresh products from the recent harvest and not cold stored goods
You get delivery in just 20 minutes
You can order right away!